Buy Factory Direct with No Middle Man and No Dealer Costs!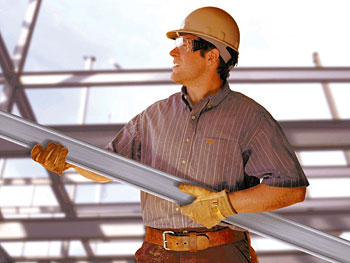 Erection Services – Metal Buildings
USE A MILLER CERTIFIED CREW
Five Years Labor warranty . . .
It's Giving Our Competition Fits!
Ask the competition to sign a contract for five years labor. It'll give 'em fits! We offer a full five-year warranty on parts and labor.
In addition, we provide you with a full 40-year manufacturers warranty on the factory painted siding and roof material!
Many metal building suppliers will not erect your building. They will deliver a load of building parts to your site, but you will have to sub-contract the erection to another company. You may be stuck with a crew that is undercapitalized and will not offer a five year warranty on the finished product. The best way to insure you have a quality finished product is to have one company supply the parts and then assemble the parts into a building and then warranty the finished product for a full five years.
Delivering material is easy, completing the building and standing behind the finished product requires attention to detail. And this is where Miller does its best.