Buy Factory Direct with No Middle Man and No Dealer Costs!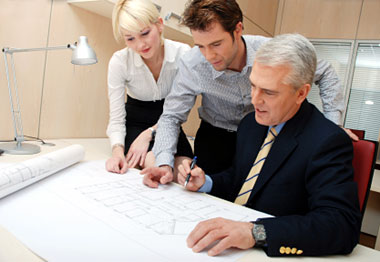 Design Build Expertise
When we started manufacturing metal building projects in 1976, the industry standard was a "box" building which required little or no architectural creativity. Over the past 40 years, Miller has evolved to the point where architectural design is an essential part of almost every project.
Pre-engineered building projects are sometimes now located in commercial rather then industrial locations and, in some cases, in residential districts. As a result, township ordinances and planning boards have demanded that more "aesthetics" be built into the building projects. In addition, owners want a project that is attractive to their customers but still fits their budget.
The struggle to compromise between the requirements of the planning boards and budget restraints rests with the architectural design of the project.
Miller's Sales Associates have many years of industry experience and will provide solutions to design challenges with budget constraints always in mind. Our architects and/or engineers will be enlisted to discuss project design features at the earliest stage of your project, thereby assuring all proper code and engineering practices are followed.
We are prepared to design commercial, industrial, institutional and community building structures. We will prepare steel building structural and anchor bolt drawings, foundation plans and architectural drawings if requested and as required.