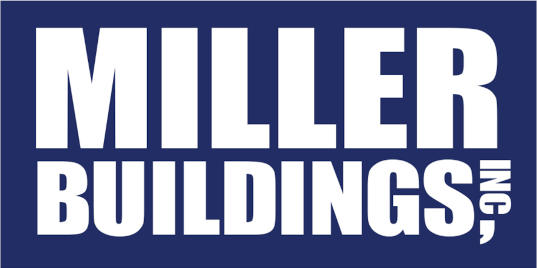 Buy Factory Direct with No Middle Man and No Dealer Costs!

Metal Building Repairs and Renovations Division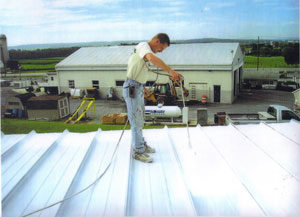 Metal Building Repairs and Renovations: Steel buildings are simple to repair, with interchangeable metal components.  Miller Buildings has a division of the company dedicated to repairs and renovations to existing steel buildings.  By sending us a photo of the damage, we can quickly determine the parts and labor required to give you a bid for the repair work.  Miller specializes in solutions for failing roof panels, with available reroofing, or roof coating depending on the condition of the roof.  Metal Self storage buildings can be reconfigured to different unit mix requirements, or modified to allow for climate controlled storage.  We repair, replace, or repaint any type of self storage doors.  If your metal building was damaged by a storm, vandalized, burned, or has just lost its look, we have a solution.
Miller has been the leading self storage building supplier for over 40 years.  In response to the increasing requests for repairs and renovations, we have developed a division dedicated to renovations, repairs, and repainting. Here are a few ideas that can help you improve your image, and increase your revenues.
Miller Buildings Repair and Renovation Division: 800-323-6464
Call today to find out how Miller Building's repair and renovation division can help you improve your image and profits!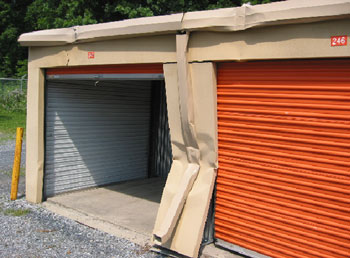 Miller's expert installers will repair damaged storage buildings, eliminating un-rentable space.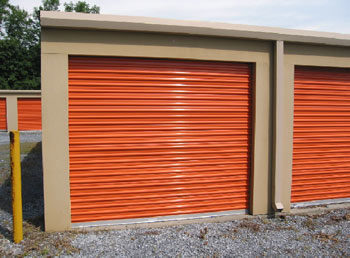 Repaired and ready to move in.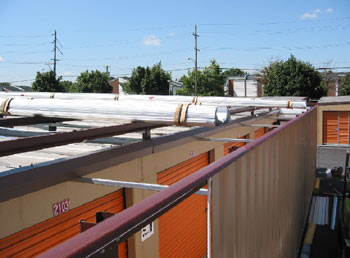 Adding climate control to existing buildings helps increase revenue, and makes your facility more competitive.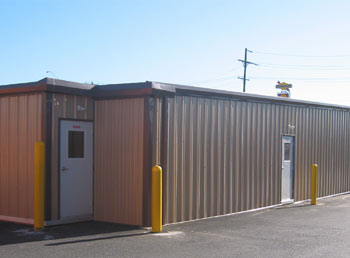 Renovated and ready for the competition!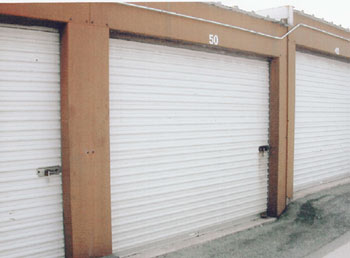 Improve your appearance with a fresh coat of paint.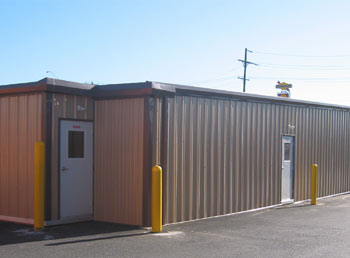 Renovated and ready for the competition!
METAL BUILDING RE-ROOFING – BEFORE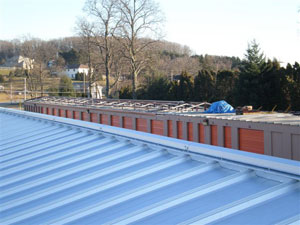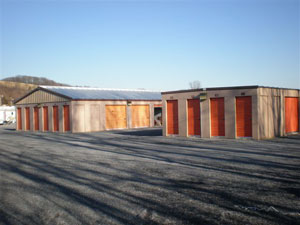 METAL BUILDING ROOF COATING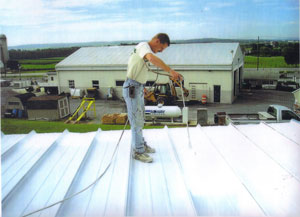 METAL BUILDING RE-ROOFING WAREHOUSE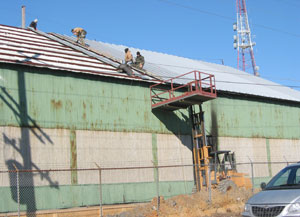 REPAIR – METAL BUILDING DAMAGE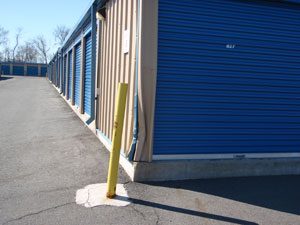 METAL BUILDING CORNER GUARDS AND KICK PLATES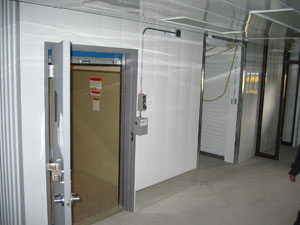 METAL BUILDING RENOVATIONS – ELEVATOR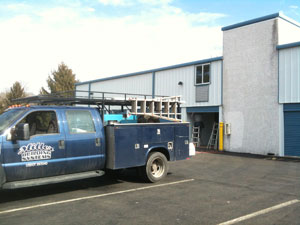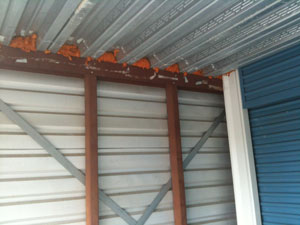 METAL BUILDING RENOVATIONS – ELEVATOR