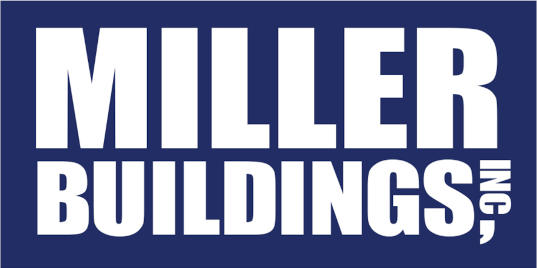 Buy Factory Direct with No Middle Man and No Dealer Costs!

Steel Building Buyer's Guide
Introduction
Building materials, insulation, and finishing options make steel buildings a better choice for many types of buildings such as flex warehouses, athletics/recreational buildings, churches, retail stores, self-storage, manufacturing plants and offices. The primary advantage over traditional construction is that they are cheaper and faster to build because much of the work is done at a factory that pre-fabricates the component parts of the building.
Steel Building Benefits
Using a combination of metal construction and pre-fabricated components provides three main advantages:
Cost.
Because erection labor is drastically reduced, you can save as much as 30% or more over more traditional construction methods.
Speed.
Because many of the components are pre-fabricated at our plant, construction time is greatly reduced.
Durability.
Steel building components are guaranteed to last 20 to 30 years without repainting or other maintenance.
Steel Building Time-Line

1. Design.
The first step in the process is to specify the size and shape of the building, the type of roof and interior walls, the number and placement of doors and windows, and other enhancements such as parapets, cranes, etc.
2. Engineering.
Once the design is complete, an engineer needs to create the specifications and blueprints for the building. The blueprints will specify the materials to be used and the loads the building will need to be able to meet local building codes.
3. Fabrication and Delivery.
After the blueprints are signed off, production begins. The beams, posts, girders, side and roof panels, and even the fasteners to hold the building together are all produced at the factory, then shipped to your construction site.
4. Sitework.
The building site can be readied while the components are being manufactured.
5. Construction.
When components arrive and the foundation is in place, the actual construction can take place.
6. Finishing.
Add insulation, interior walls, doors and windows, plumbing, and all the details to complete the building.
Design
There are two important factors to consider in the design and construction of a steel building.
First: The use of the building, for example: (if you're building a warehouse, you may need roll-up doors high enough for your trucks to drive through.) The height is critical if you must accommodate shelving, stacked pallets, etc. Insulation will be determined by the temperature that must be maintained in the building relative to energy costs.
Second: Most states have building codes that will apply directly to your project, such as snow load, wind load, seismic, etc. It is critical to make certain each of these factors are reviewed and properly documented. The ultimate responsibility for meeting these codes is the purchaser with the assistance of his local architect or engineer.